Enjoy Yee Yee Energy Drink Singles and Limited-Edition, Signed, 4-Wheel Drive Packs!
Yee Yee 4-Wheel Drive Pack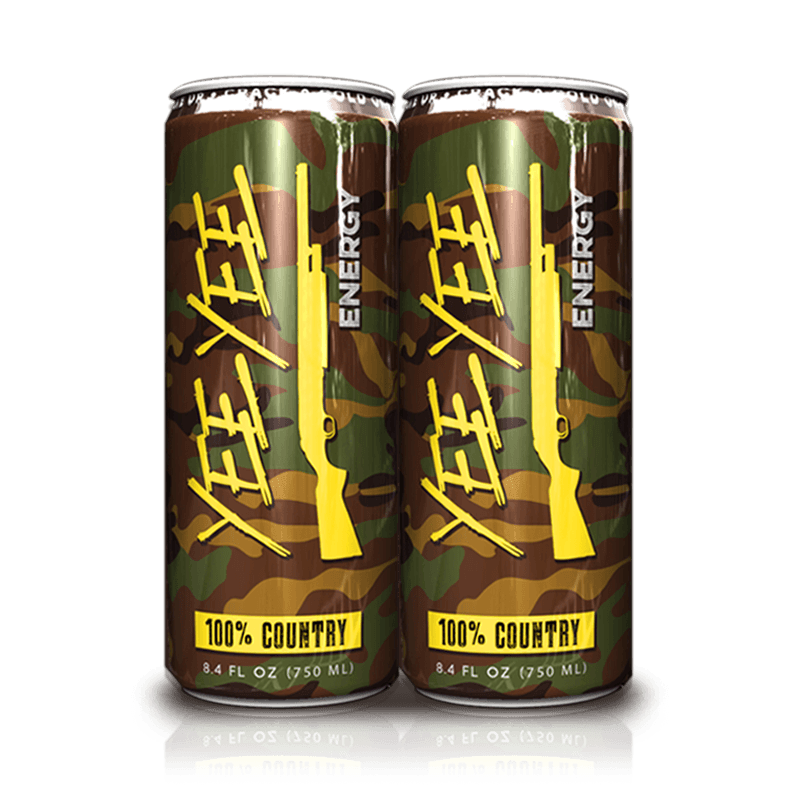 Sun's up, you're workin'. Sun's down, you're workin'. Whether it's huntin', fishin', muddin' or dippin', Yee Yee Energy helps get the job done. It's more than just a saying, it's a way of life.
100% Country - Four 8.4 oz. cans
$34.99
Buy It Now
Also available in signed, limited-edition 4-packs - $15.00
and 24-packs - $48.00